Affordable Pet Labs
Regular price
$269.00
Sale price
$204.99
Unit price
per
Sale
Sold out
Unlock Comprehensive Insights into Your Cat's Health with Affordable Pet Labs' Total Health Assessment
Your Cat's Well-Being, Amplified: Unmatched Depth in Feline Health Analysis
Your feline friend deserves nothing but the best. Whether it's preventative health or proactive care, our Total Health Assessment panel is your ultimate tool. This all-encompassing test includes more than 50 essential markers, like CBC, Chem 27, and T4, offering unparalleled depth into your cat's health.
Vet-Level Service at Home: Certified Veterinary Phlebotomists
Skip the stressful car ride and long waiting room times at the vet. Our certified veterinary phlebotomists come to your doorstep, turning what used to be an ordeal into a seamless experience. Enjoy the perfect blend of comfort and professional care.
Check to see if Affordable Pet Labs' convenient in-home blood collection services are available in your area with our easy-to-use map.
Key Features of the Total Health Assessment:
50+ Essential Tests: Covers a wide spectrum from liver, kidney, and thyroid tests to comprehensive blood cell counts.
Fast Turnaround: Receive your detailed report within just 2-3 business days.
How it Works:
Order Online: Simply add the Total Health Assessment to your cart and proceed to checkout.
Effortless Scheduling: Upon confirmation, our team reaches out to arrange a convenient time for in-home sample collection.
Expert Collection: A certified veterinary phlebotomist will visit your home to collect samples in a stress-free environment.
Rapid Results: Expect a thorough and easy-to-understand report within 2-3 business days, which can be a valuable resource for your vet as well.
Prioritize Your Cat's Health Today for a Healthier Tomorrow
There's never been a more comprehensive or convenient way to understand your cat's health. Use the Total Health Assessment as your trusted roadmap for your cat's healthcare journey. Give yourself peace of mind and give your cat the gift of health. 🐱🌡️✅
Check to see if Affordable Pet Labs' convenient in-home blood collection services are available in your area with our easy-to-use map.
Share
View full details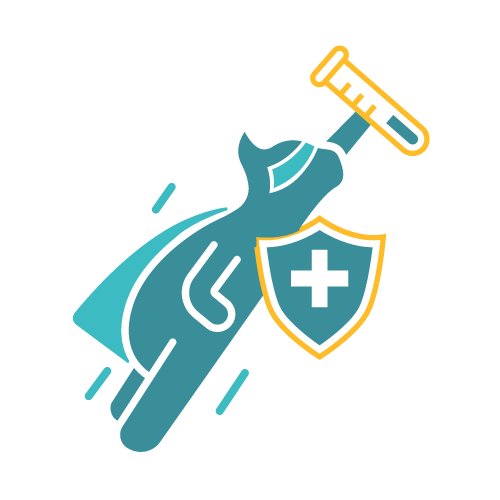 Efficient process and good pricing. I highly recommend them
Booking the appointment was easy. The communicaton for the appointment was very good and the staff was very pleasant. The results were delivered promptly and clearly. The pricing for the exams were extremely competitive. I highly recommend Affordable Pet Labs; I would certainly use them again, if needed.
Great Technicians and Fast Results
The technicians were absolutely wonderful, gentle and caring. The results were provided in a timely manner. Thank you!
Labs for Cat
The two techs who came to the house were on time, friendly, professional, knowledgeable and very patient with my cat. I feel that the improvement can come with the lab itself. I didn't receive a pending SDMA until I called to follow up. Same with a urine culture, when I ordered it I thought I was told 4 days for results, after a phone call I was told 7 days. Ordered it on Friday afternoon, called 8 days later and received results. Perhaps this is my misunderstanding and lack of knowledge of the process. But when you are searching for medical answers it would be helpful to have sufficient information to have realistic expectations. I would use your service again and much appreciate the discounts and ease.
The two technicians that came to draw labs from both of our cats were very courteous, caring, compassionate and gentle!
Scheduling was easy, staff were efficient and kind. Results were also pretty quick and easy to receive. And, affordable!