Affordable Pet Labs
Regular price
$124.00
Sale price
$104.99
Unit price
per
Sale
Sold out
Introducing the Complete Blood Count (CBC) Diagnostic Test: Your In-Home Solution for Comprehensive Pet Wellness 🐾🩺
A Stitch in Time: Proactive Pet Health Starts Here
Why second-guess your pet's health when you can get conclusive answers without leaving your home? Introducing our Complete Blood Count (CBC) Diagnostic Test, designed to provide you and your veterinarian with a 360-degree view of your pet's health. Say goodbye to the hassle of clinic visits and prolonged wait times—our in-home services bring the lab to you.
Check to see if Affordable Pet Labs' convenient in-home blood collection services are available in your area with our easy-to-use map.
Note: Results are typically reported out in 2-3 business days, giving you speedy access to vital health information.
Quality You Can Trust, Convenience You'll Love
When it comes to your pet's health, you should never compromise. That's why our diagnostic tests are backed by the same rigorous standards and technologies trusted by veterinarians. With Affordable Pet Labs, you're not just a customer; you're part of a community committed to pet well-being.
What's Included in the CBC Diagnostic Test
Red Blood Cells (RBC)
Hematocrit
Hemoglobin
MCV (Mean Corpuscular Volume)
MCHC (Mean Corpuscular Hemoglobin Concentration)
CHCM (Cell Hemoglobin Concentration Mean)
RDW (Red Cell Distribution Width)
White Blood Cells (WBC)
WBC Differential
Platelet Count
MPV (Mean Platelet Volume)
These detailed tests provide valuable insights into your pet's overall health, including the status of their immune system, oxygen-carrying capacity, and much more.
How It Works: Four Simple Steps
Order Online: Securely place an order for the CBC Diagnostic Test right from our website.
We Schedule: After you place your order, our dedicated team will reach out to schedule a convenient in-home collection time.
In-Home Collection: Our certified veterinary phlebotomists arrive at your doorstep, professionally collect the required samples, and safely transport them to our lab.
Your Results: You'll receive a comprehensive report within 2-3 business days, allowing you and your vet to make informed decisions about your pet's health.
Unlock a World of Health Information
Knowledge is indeed power, and when it comes to your pet's well-being, every bit of information counts. Our Complete Blood Count (CBC) Diagnostic Test empowers you to take proactive steps in ensuring a long, healthy, and happy life for your four-legged friend.
Ready to unlock the benefits of advanced, in-home pet diagnostics? Order your CBC Diagnostic Test today and embark on a journey toward exceptional pet health. 🐾🩺🔬
Check to see if Affordable Pet Labs' convenient in-home blood collection services are available in your area with our easy-to-use map.
Share
View full details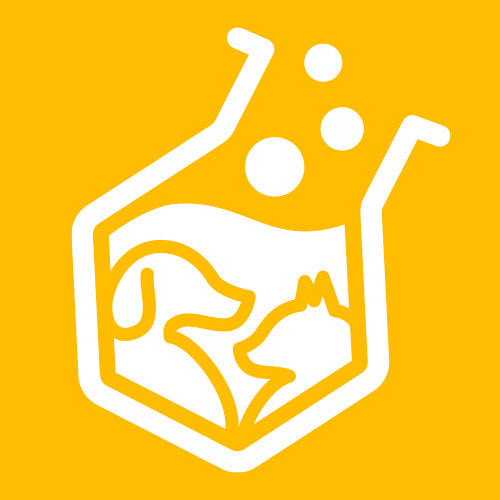 Lifesaving company and services
Affordable pet labs has been very flexible and affordable. That's enough of a selling point on it's own but when you factor in the low stress experience, the choice is clear (no car ride / office visit required). We were able to access otherwise unaffordable advanced hematology labs for my dog. This was the key to diagnosing his cancer. The affordable follow up labs were the main reason we were able to pay for chemotherapy and save his life.
Book with them for the next lab tests and you'll see what I mean. Your vet will be happy to see the lab results regardless of where you have the tests done. Save yourself some time, money, and anxiety. You won't regret it.
I wanted to say Thank You to all the wonderful ladies who came out and took blood from my dog, Allie. Each one of these ladies were compassionate and gave Allie affection and treated her with dignity. Thank you Emilia, Rachel, and Kerry. I do appreciate how ya'll treated Allie and can see that everyone who has come out is truly beautiful, inside and out.
Thank you for treating my baby like your own.